High Performance Abrasive Cut-Off Machines
BRAUN developed its dry abrasive cutting process for high-performance cut-off machines in 1965, providing a new innovative cutting technology for a wide range of industrial applications. BRAUN continues to develop and deliver powerful and flexible state-of-the-art abrasive cutting solutions for the modern metals industry today.
BRAUN offers the following Model TS Series of machines, with cutting wheel diameters ranging from 500 mm (20") to 2050 mm (81"), which are driven by variable speed motors with up to 680 kW (912 hp) of cutting power.


Chop-stroke cutting (for single bars, tubes, and profiles, and for narrow layers)


Traverse cutting (for wide layers, slabs, plates, and sheets)


Rotary cutting (for larger diameter pipes and tubes)


Index cutting (for workpieces with very large cross sections)


Choose a product from the range High Performance Abrasive Cut-Off Machines
Solutions for Ingot Casters
For high-purity, often large-sized stainless steel ingots, it is necessary to cut off the impure ends. Because of its extremely high cutting speed and high precision, the abrasive cut-off machine is the preferred solution.
Do you have questions about our product or want to place an order?
Contact us - our competent staff will be pleased to advise you!
To efficiently cut ever-increasing workpiece cross-sections, BRAUN builds abrasive cut-off machines that allow the use of cutting wheels up to 2050 mm (81") diameter. Furthermore, BRAUN has developed the index cutting method to quickly and cleanly cut workpieces up to 1150 mm (45") in diameter.
Individual Cutting Solution Examples (6)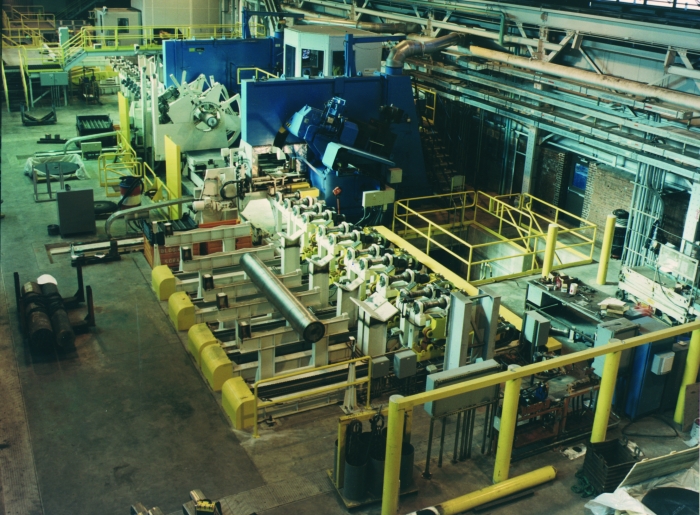 Index Cutting, Cold (Complete Facility)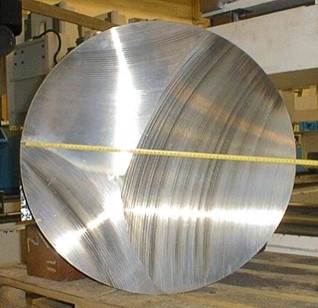 Index Cutting, Cold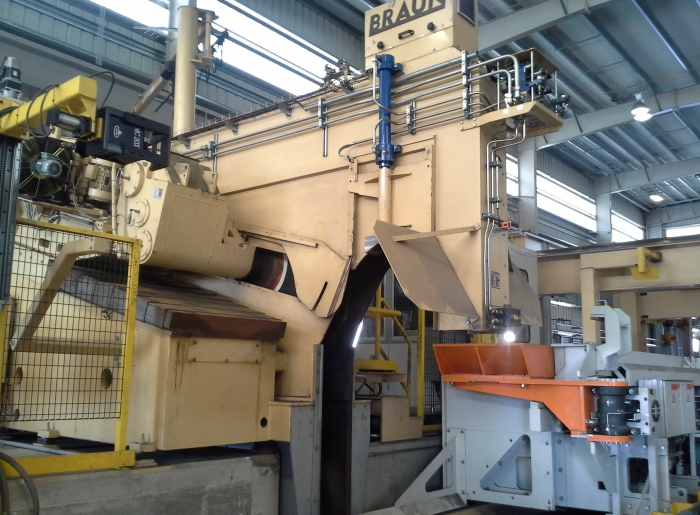 Index Cutting, Cold (Ingots)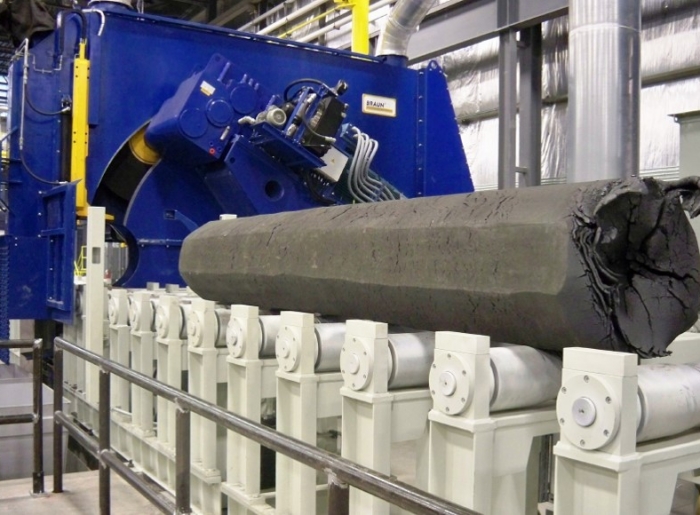 Chop-Stroke/Index Cutting, Cold (Ingots)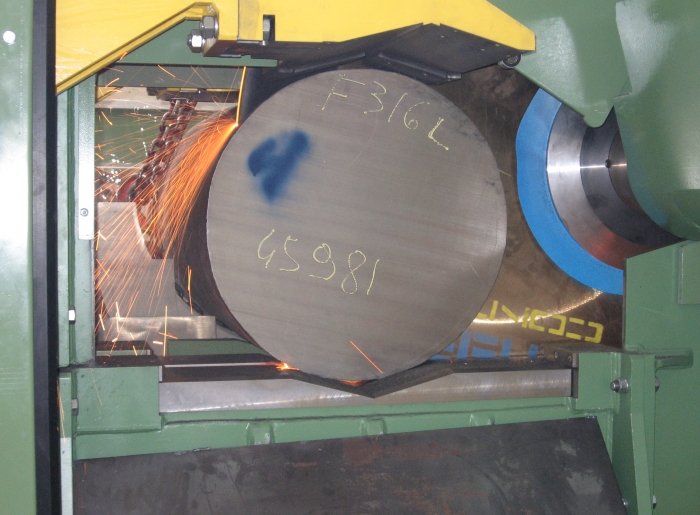 Chop-Stroke/Index Cutting, Cold (Ingots)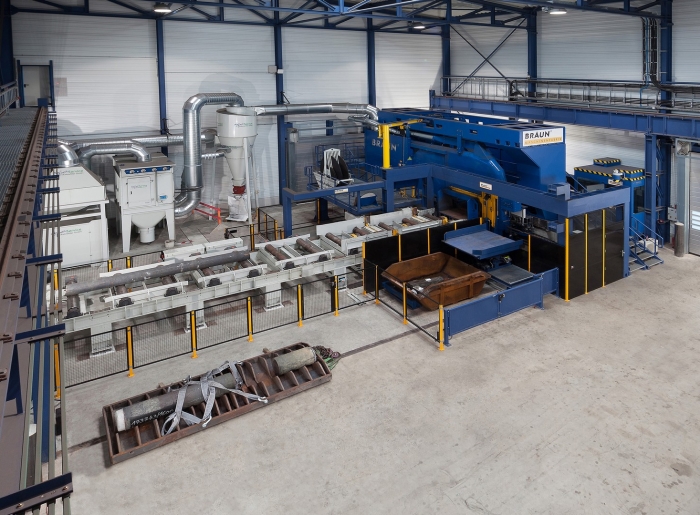 Traverse/Index Cutting (Ingots, Slabs)