We are offering the following
Career Opportunities
Careers
at BRAUN
BRAUN Maschinenfabrik is an family-owned international company with around 100 employees. Healthy growth and innovation are our premise. We are espeically proud to have many employees who have been loyal to the company for a long time and for the good work environment. We enjoy working in our teams and making an important contribution with our products .
Monteur (m/w)
Monteur (m/w)
for the location in Vöcklabruck searching for
Gewünschte Qualifikation
Fundierte Berufsausbildung als Metalltechniker, Elektrotechniker, Maschinenbautechniker oder Anlagenmonteur
Erfahrung in der selbstständigen Abwicklung von Montagen im In- und Ausland
Schweißkenntnisse & Hydraulikkenntnisse
Gute Englischkenntnisse in Wort und Schrift
Abgeleisteter Präsenzdienst
Was Sie bei uns erwartet
Eigenverantwortliche Montageführung und –abwicklung
Überwachung von Subunternehmen auf unseren Baustellen
Gute Verdienstmöglichkeit durch höhere Auslandstaggelder und fallweise lohnsteuerbegünstige Auslandstätigkeit.
Your personal contact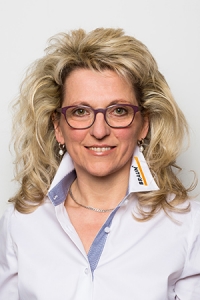 Frau Bernadette Kampleitner
Human Resources
BRAUN Maschinenfabrik GmbH
Gmundner Strasse 76 4840 Voecklabruck
Facts about the job offer
Working hours per week
38,5 Stunden
Gleitzeit möglich
Minimum monthly salary
€ 2500,--
Überzahlung je nach Qualifikation und Berufserfahrung möglich