High Performance Abrasive Cut-Off Machines
BRAUN developed its dry abrasive cutting process for high-performance cut-off machines in 1965, providing a new innovative cutting technology for a wide range of industrial applications. BRAUN continues to develop and deliver powerful and flexible state-of-the-art abrasive cutting solutions for the modern metals industry today.
BRAUN offers the following Model TS Series of machines, with cutting wheel diameters ranging from 500 mm (20") to 2050 mm (81"), which are driven by variable speed motors with up to 680 kW (912 hp) of cutting power.


Chop-stroke cutting (for single bars, tubes, and profiles, and for narrow layers)


Traverse cutting (for wide layers, slabs, plates, and sheets)


Rotary cutting (for larger diameter pipes and tubes)


Index cutting (for workpieces with very large cross sections)


Choose a product from the range High Performance Abrasive Cut-Off Machines
Solutions for Rolling Mills
Long product rolling mills are among the most significant applications for high performance BRAUN abrasive cut-off machines. BRAUN provides individually optimized abrasive cutting systems for SBQ and other products and processes where precise, accurate, un-burned and essentially burr-free cuts are essential.
Do you have questions about our product or want to place an order?
Contact us - our competent staff will be pleased to advise you!
BRAUN delivers a wide range of different, intelligently tailored cutting solutions for hot, warm, and cold cutting of tubular and long products including bars, channels, profiles, angles, flats, and assymetric shapes. Cutting of single bars or layer cutting of multiple bars can be integrated into the process at various locations, such as the roll stand, conveyor, and the cooling bed exit.
Individual Cutting Solution Examples (9)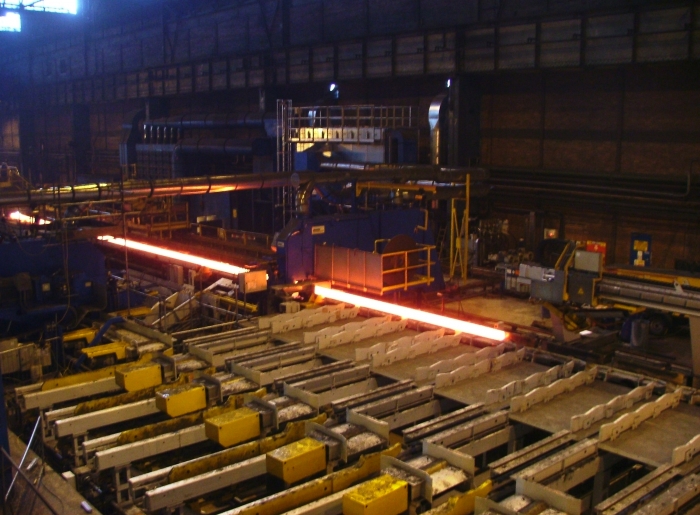 Hot Chop-Stroke Cutting (Blooms)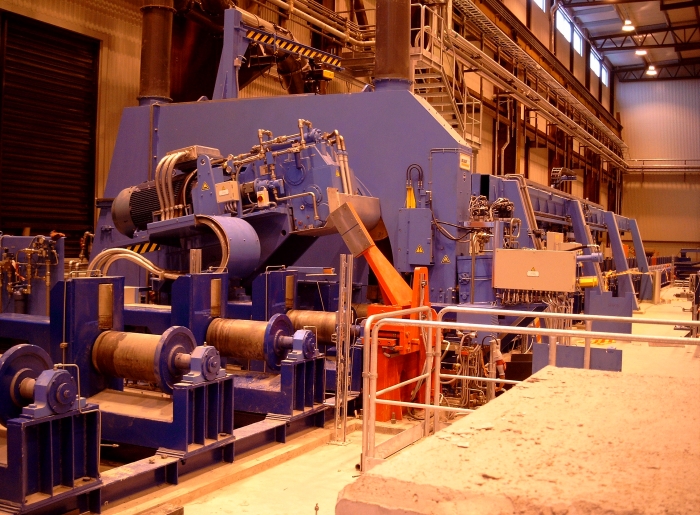 Hot Chop-Stroke Cutting (Round Bars)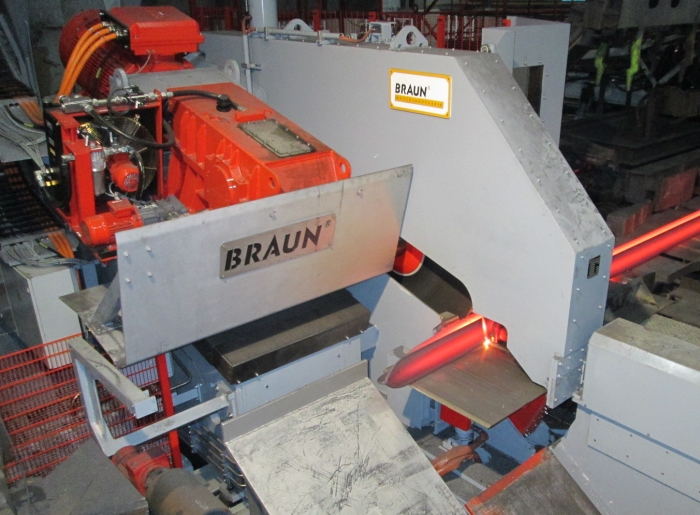 Hot Chop-Stroke Cutting (Rails)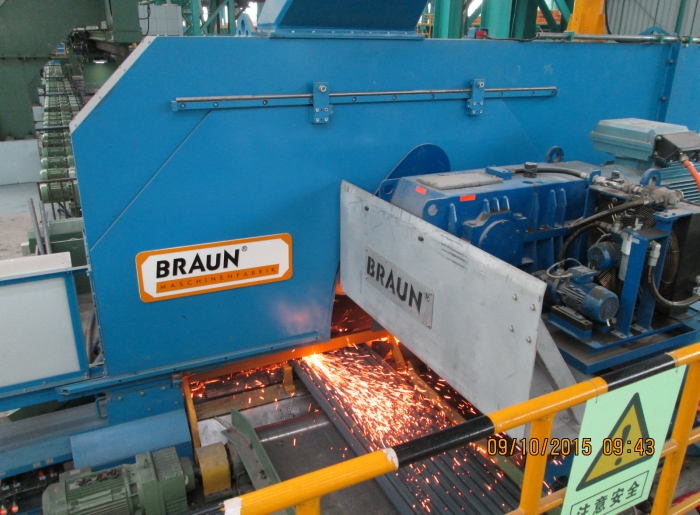 Warm Layer Cutting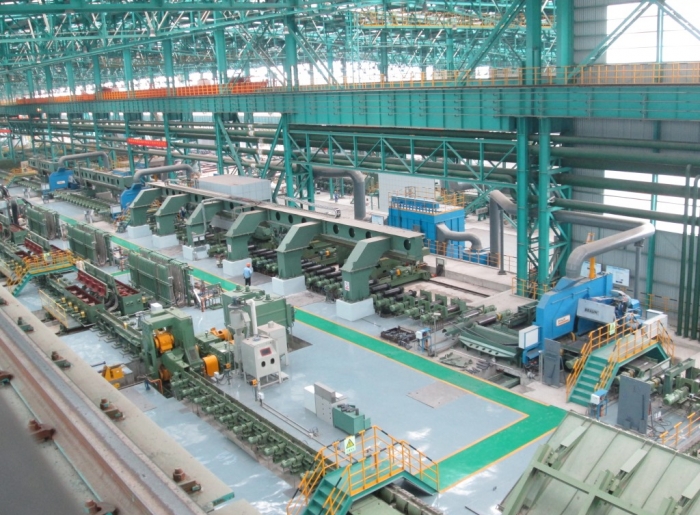 Complete Cutting System (Layer Cutting)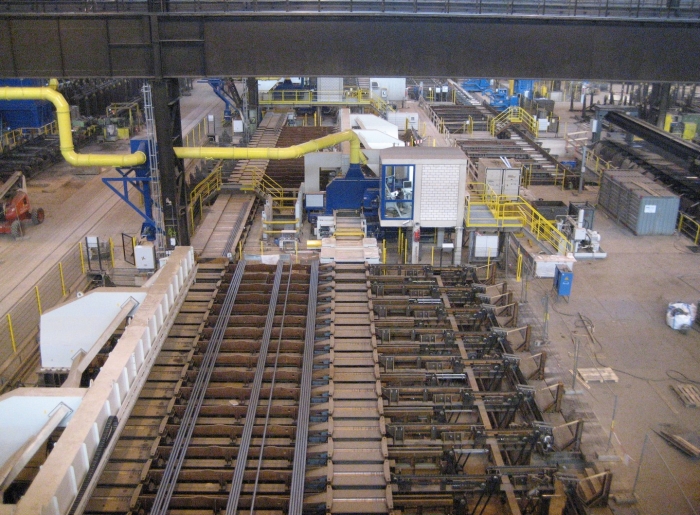 Warm Layer Cutting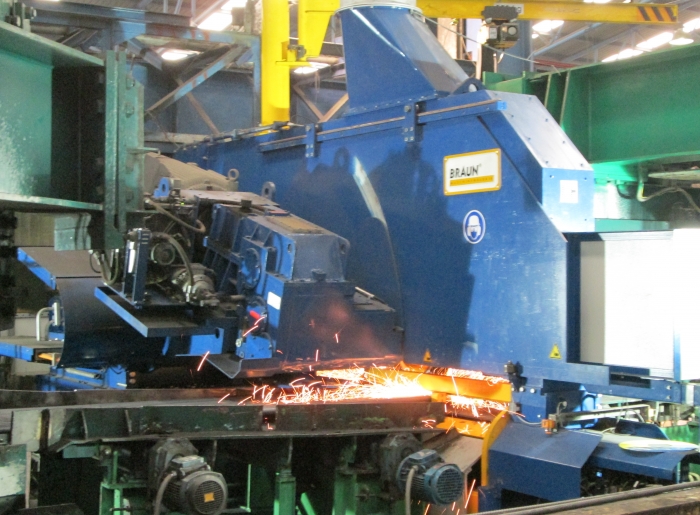 Warm Layer Cutting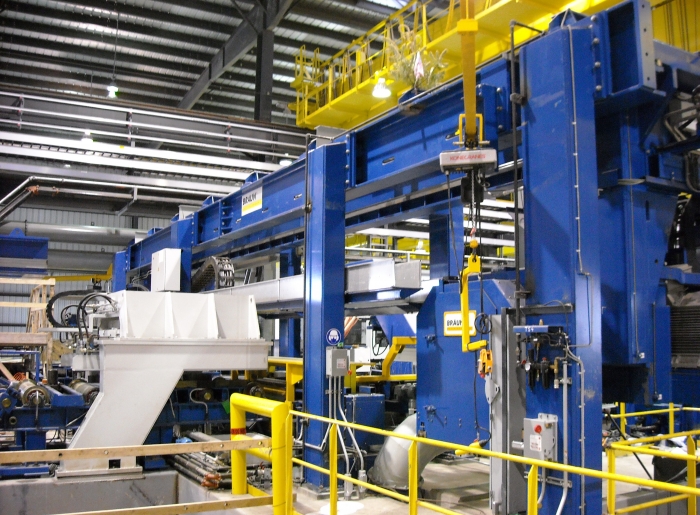 Warm Cutting of Wide Layers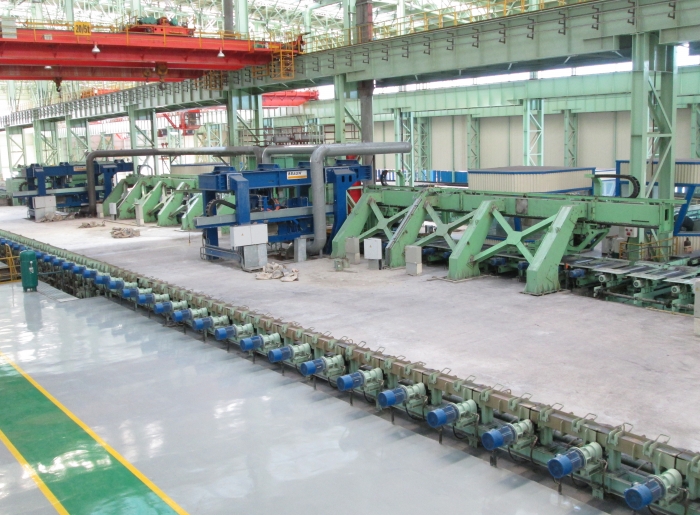 Warm Cutting of Wide Layers