Power Plant Göschenen | APRIL 2021
A mobile telescope trash rake cleaning machine was supplied for the water intake Urnerloch for the Swiss power company Kraftwerk Göschenen AG, Lucerne Switzerland.
The trash rake cleaning machine is used to clean the existing intake rakes at the water intake Urnerloch, in order to remove debris (branches, leaves, civilization waste, etc.) from the intake rake. The 65° inclined inlet rake is cleaned in three cleaning processes.
As the Urnerloch water intake is located in a narrow cavern, the challenge of this project lay in dismantling the old system and assembling the new one. All components had to be transported to the cavern through a small access tunnel. The passage, just before the cavern, is very narrow with a winding corridor system with a clear width of 1 m. Because of that, the machine housing could only be transported in three separate parts. The effort of clarification, planning and construction for removal and installation was considerable.
In addition, the pre-commissioning of the trash rake cleaning machine with the customer had to be carried out remotely due to the restrictions imposed by the corona pandemic. After all additional hurdles had been overcome by our project team, the trash rake cleaning machine could be successfully handed over to the customer on February 1st, 2022 after passing the final performance test.
Individual solutions ...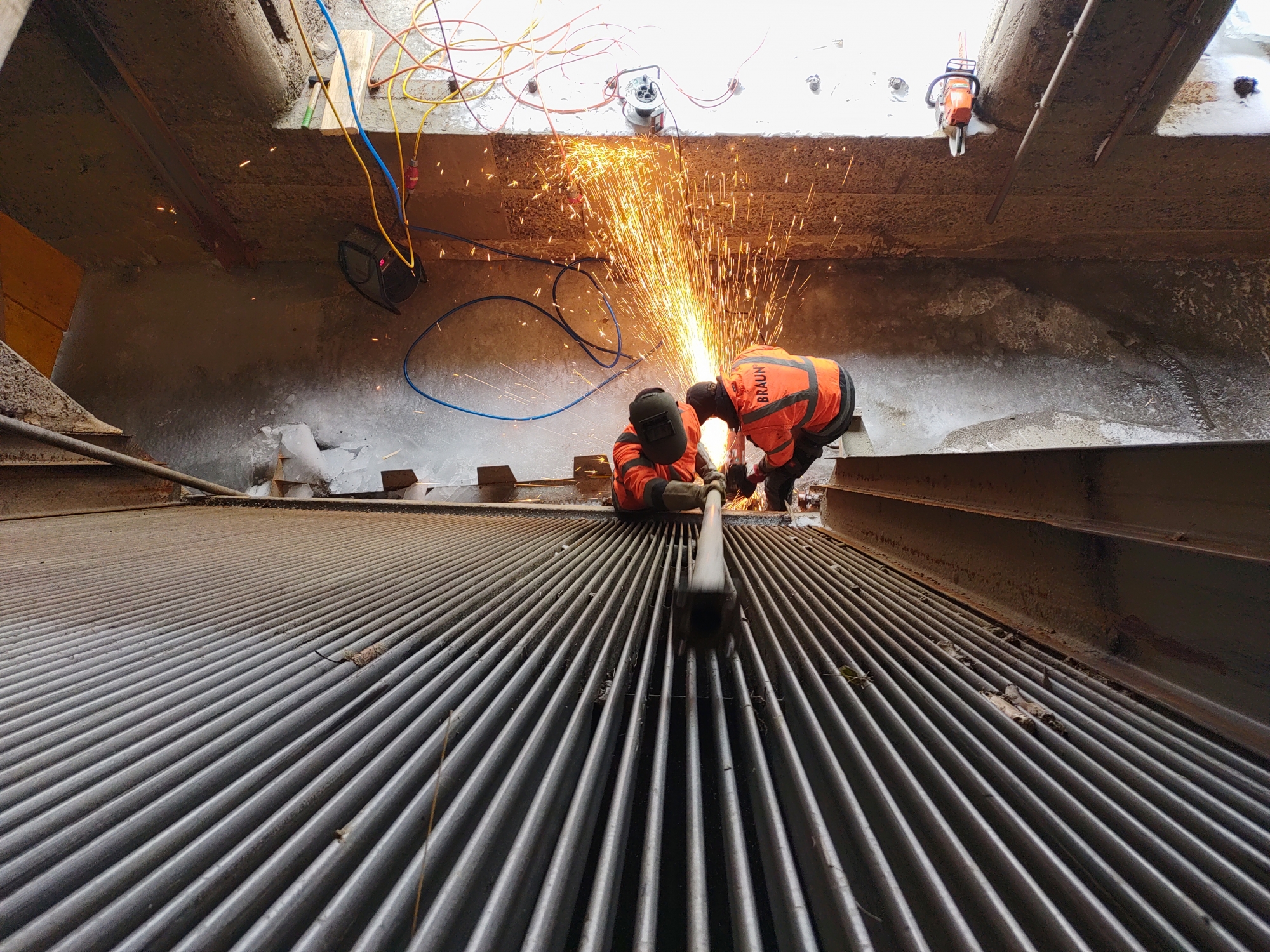 Arbeiten am KW Göschenen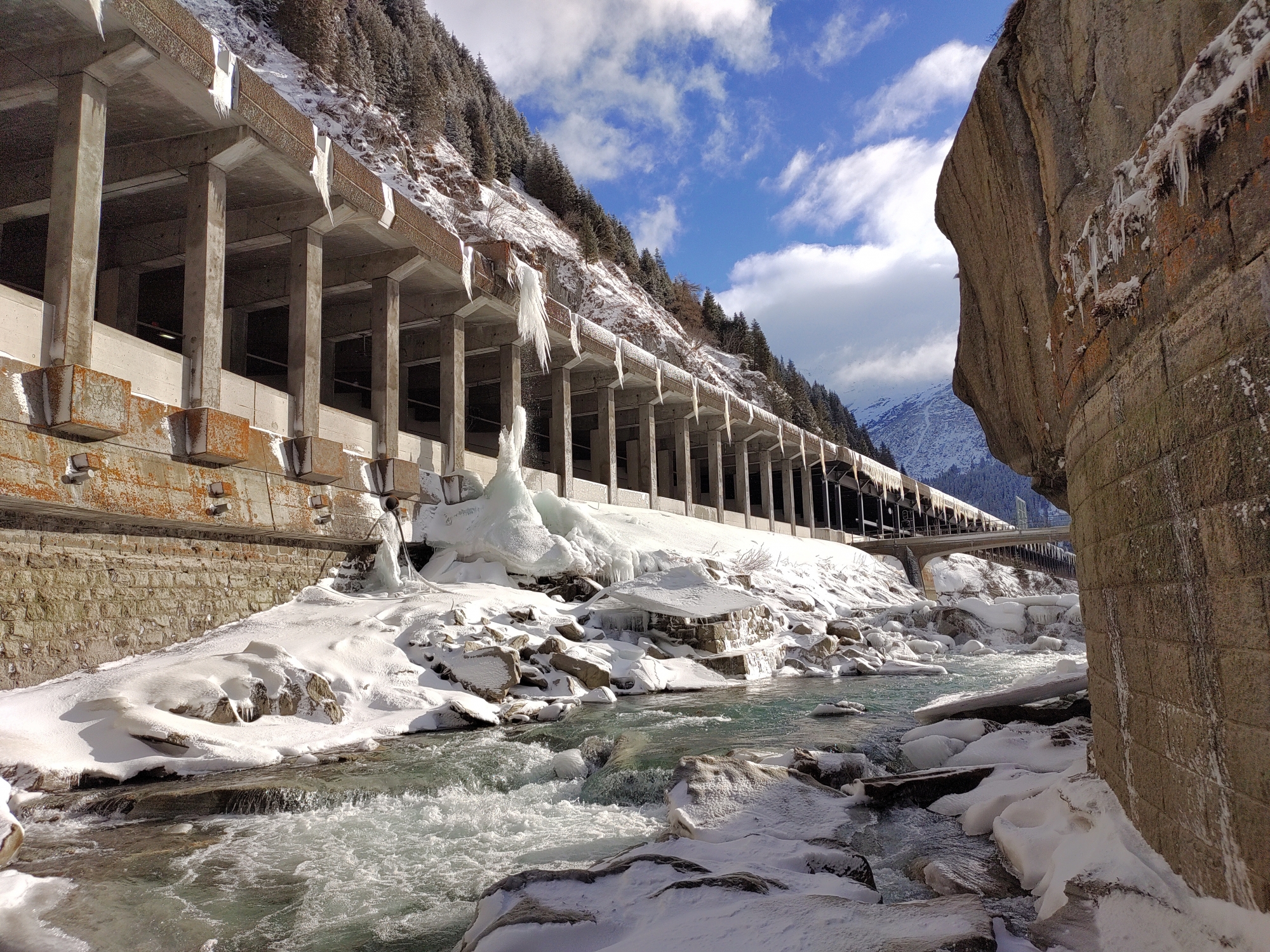 KW Göschenen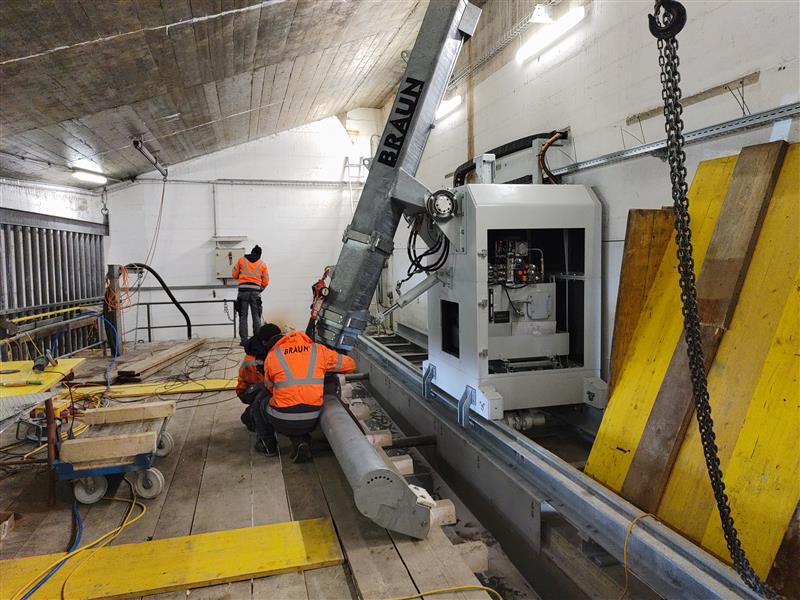 Arbeiten am KW Göschenen - Montage Rechen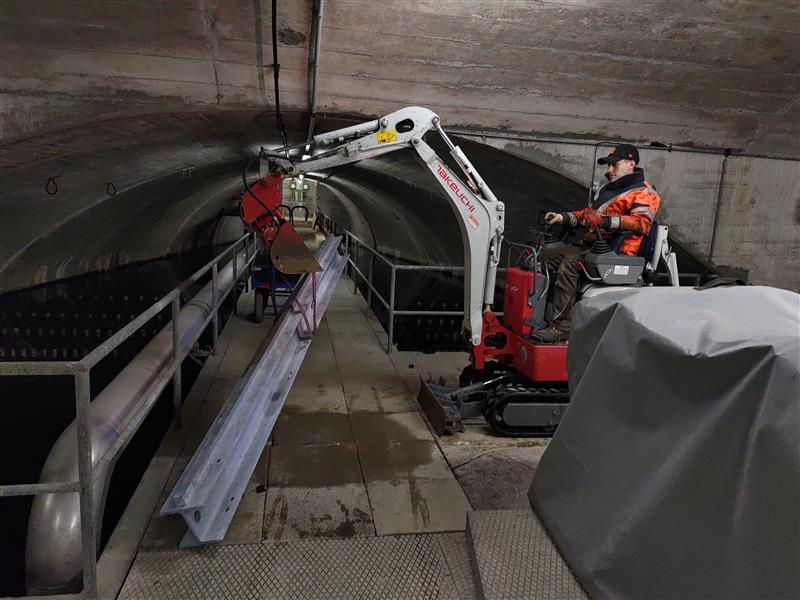 Montage Rechen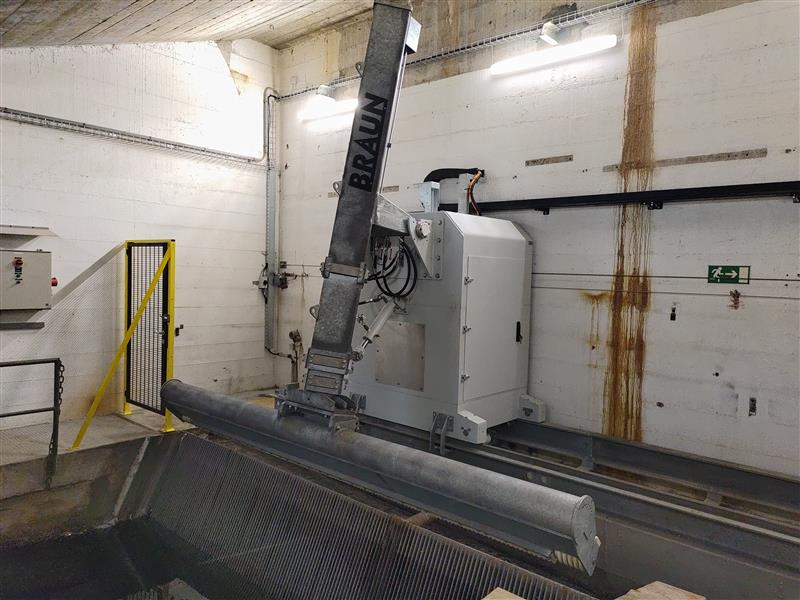 Rechenreinigungsmaschine Wasserfassung Urnerloch