JSC OEMK (Metalloinvest) - ordering second high-performance abrasive cut-off machines
Joint stock company «Oskol electrometallurgical plant» (JSC «OEMK») orders second high-performance abrasive cut-off machines with complete peripheral equipment from BRAUN
The Austrian company BRAUN Maschinenfabrik GmbH has received an order from Russia for one high-performance dry traverse abrasive cut-off machine, type TS 12 F with associated equipment. The customer, JSC «OEMK». located in Stary Oskol, 500 km south of Moscow, is a member of the METALLOINVEST group.
With this investment that serves for the cutting of layers of hot-rolled bars, «OEMK» responded to the increasing quality requirements from their customers The shear that was installed in the right line after the cooling bed was already replaced by a BRAUN abrasive cut-off machine in the year 2003. Now also the left line will be modernized, but here the shear remains and the cut-off machine will be installed behind.
Special features of BRAUN's high-performance abrasive cut-off machine are its high throughput capacity, the outstanding quality of the cut bar ends and its reliability in continuous operation.
In addition to the abrasive cut-off machine also an aligning stopper, a rest piece removal system and an adjustable length stopper will be supplied. Installation on site will start in November 2019. Commissioning and performance test of the installed facility shall be completed in January 2020.
Individual solutions ...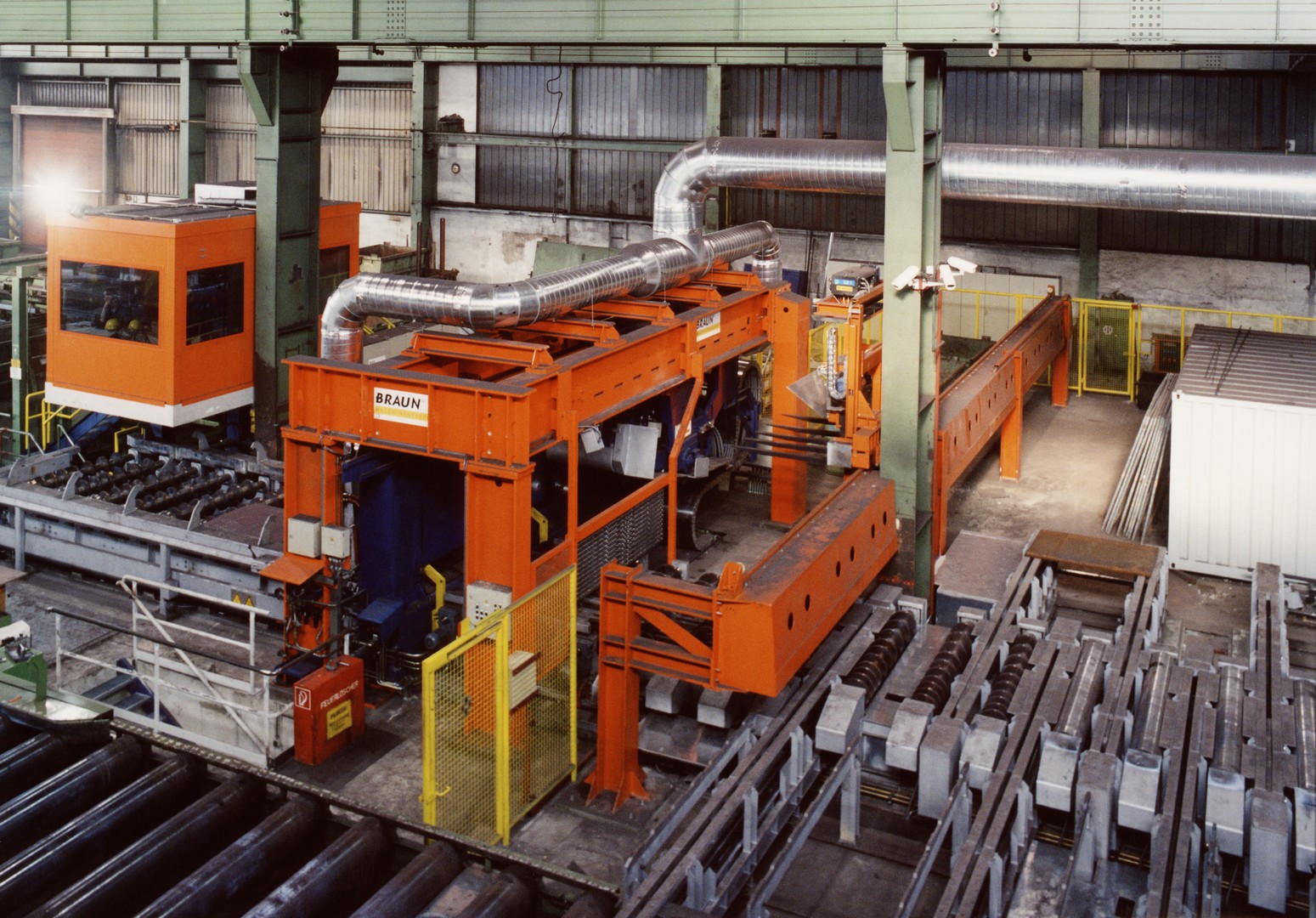 BÖBLE-TS12FP-2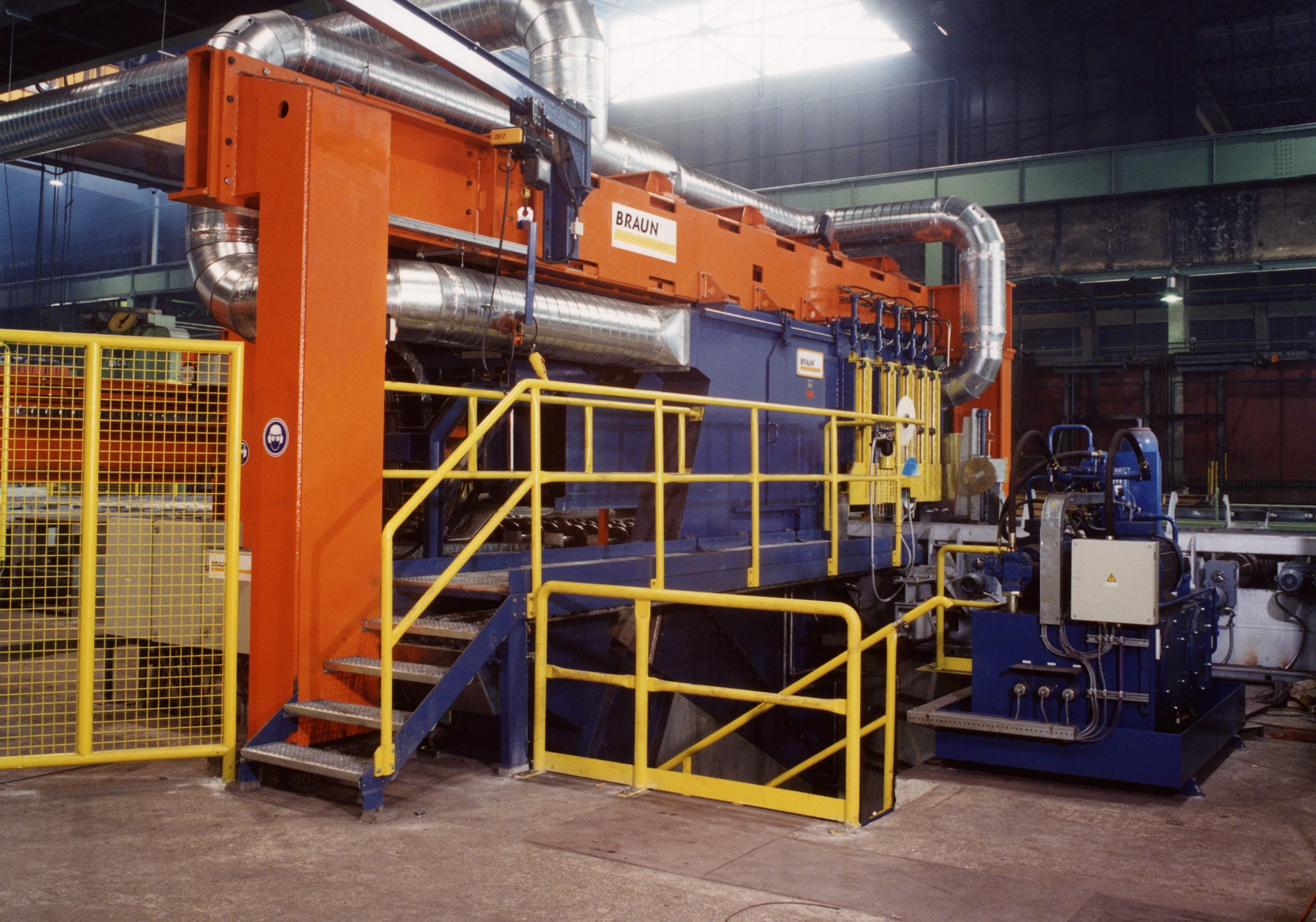 BÖBLE-TS12FP-1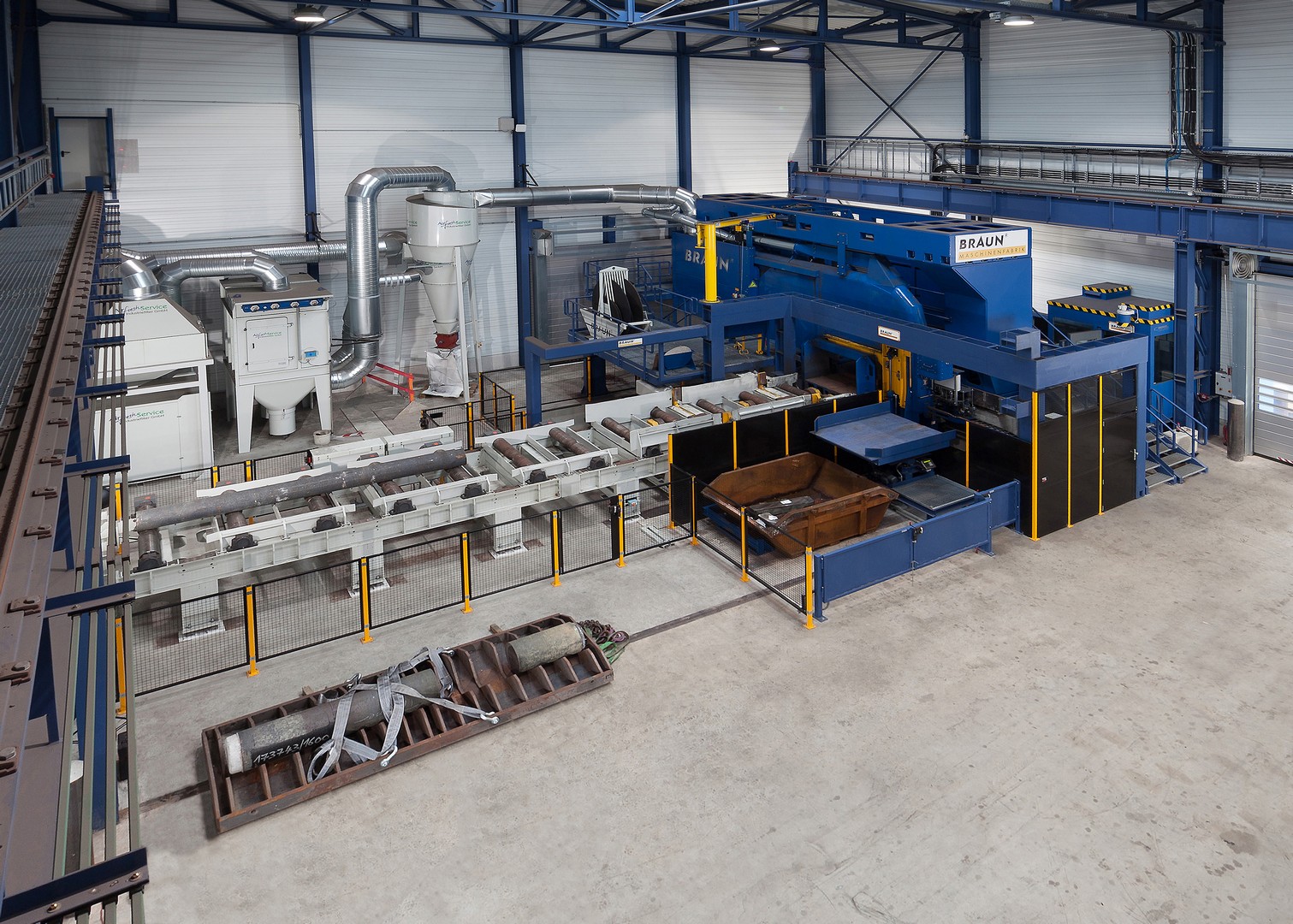 UNNAPORT-TS18FP-2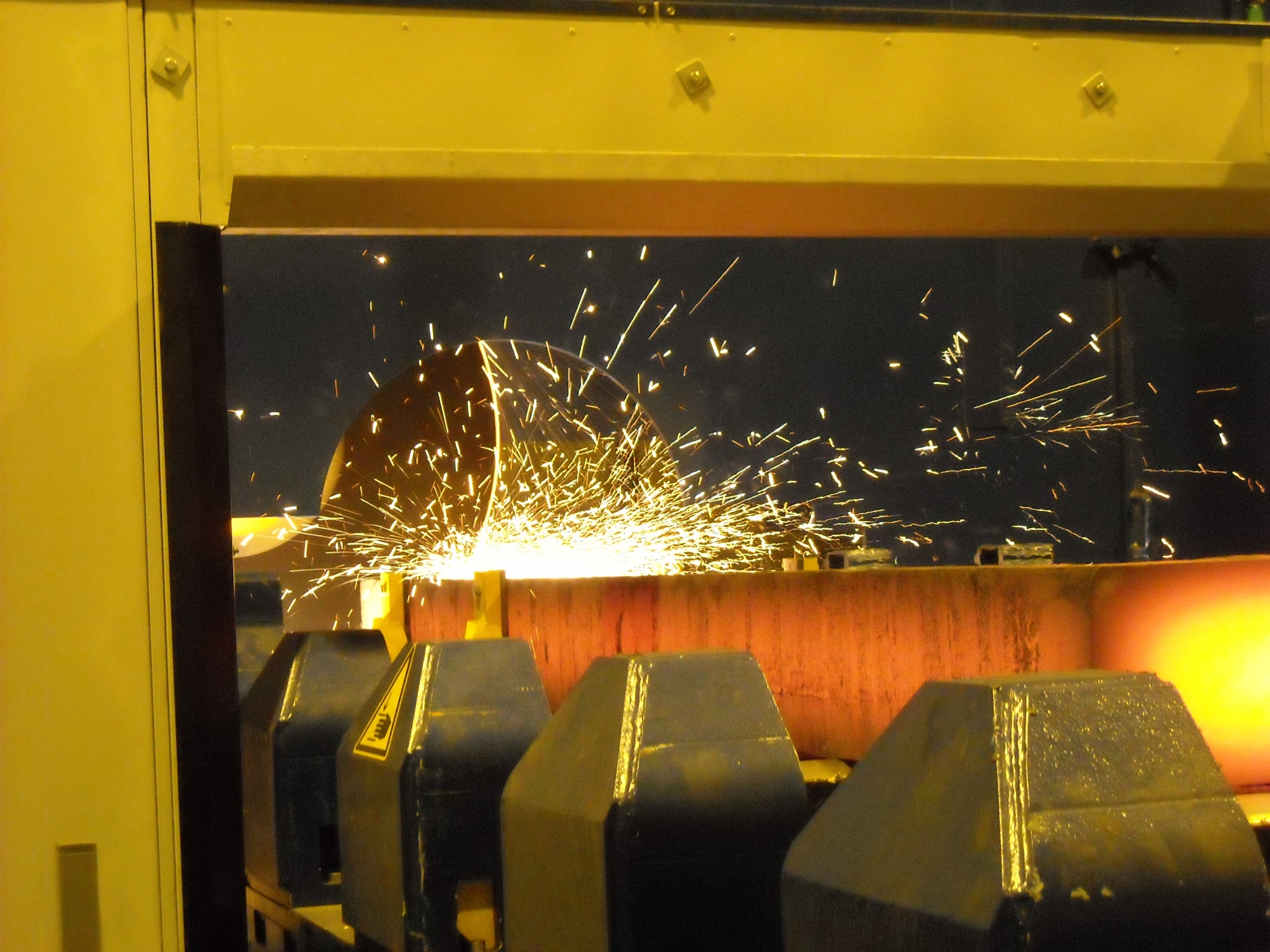 UDDEHOLM-TS20FPS-2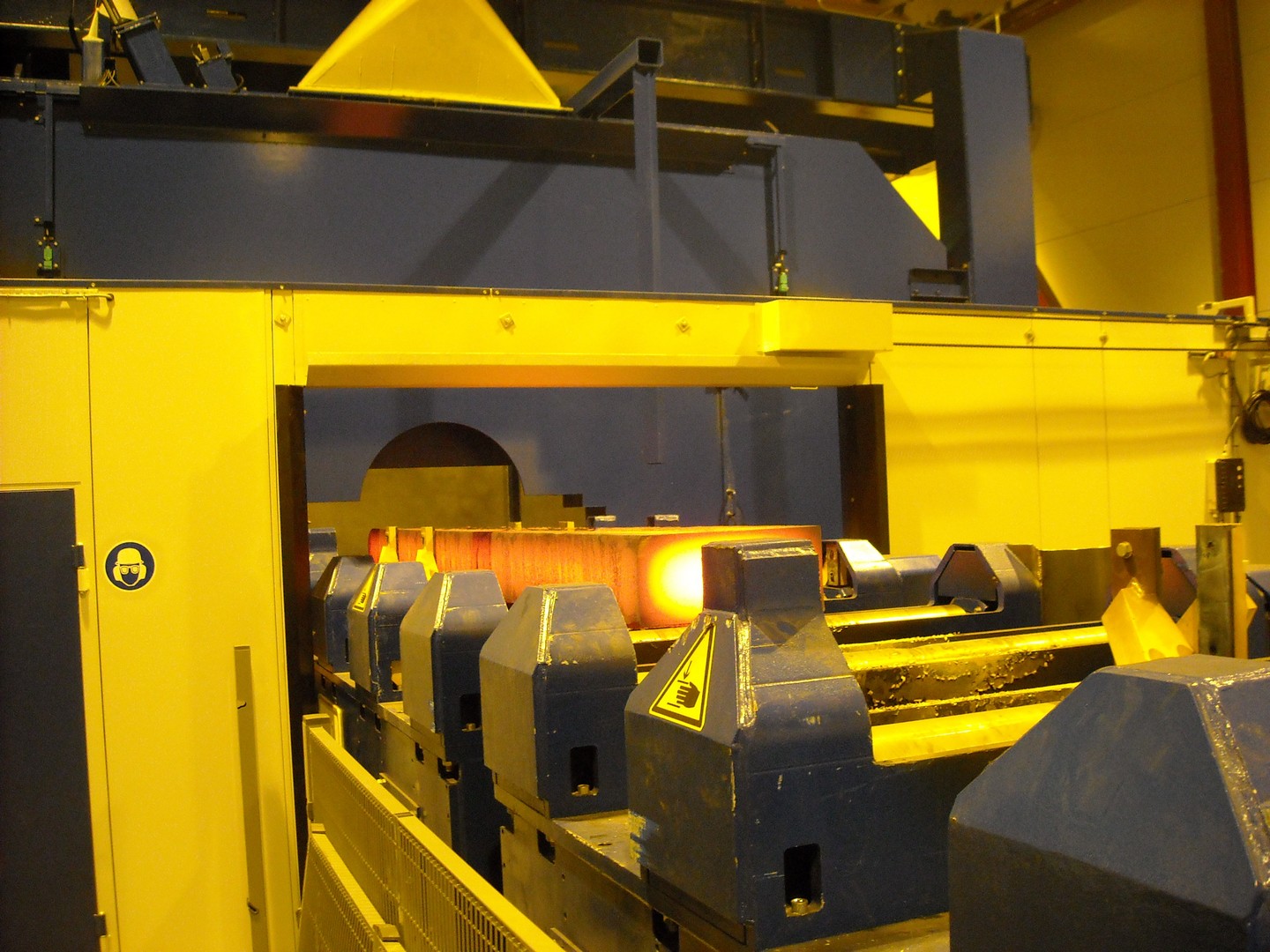 UDDEHOLM-TS20FPS-9