Cold Cutting Saw
The patented system for the cold cutting of steel.

The modular design allows for multifunctional application. Short set-up times and high cutting performance ensure added value. The cold cutting system is suitable for dry and wet cutting. The cold cutting system is also suitable for underwater operations (according to IP 68-Code). Specially coated saw blades enable cutting depths of up to 530 mm. Thus, it can cut high-alloy steels, lead, copper, and many other materials via a cold cutting process. Remote operation and fully automatic control are possible, so that a high occupational safety is ensured.
BKS12 HS
The hydraulically driven cold cutting saw assists you with all types of cutting. Efficient processing due to the simple operation and assembly.
Its Advantages
high cutting performance in comparison to wire saws
light weight and mobile
remote controllable
suitable for implementation underwater
can also be used for dry processing
cuts high-alloy steel, copper, lead, casting material, and a lot more
spark-free cold cutting process
Do you have questions about our product or want to place an order?
Contact us - our competent staff will be pleased to advise you!
Technical Data
| | |
| --- | --- |
| max. saw blade diameter | 1200 mm |
| max. cutting depth | 530 mm |
| max. drive power | up to 26 kW |
| max. operating pressure | 260 bar |
| max. oil stream | 60 l/min |
| swivelling range of saw arm | 360° |
| feed drive & delivery | electric, fully autom. |
| tool drive | hydraulic |
| weight of saw head without hydraulic motor | 33.0 kg |
| weight of hydraulic motor | 5.5 kg |
| type of protection | IP 68 |
Accessories
Camera system
Screen protection with nozzles for cooling the blade
Specially coated saw blades
Guide rails
Possibilities for rail fastening

Vacuum plates
Magnetic base
Hydraulic rail clamps

Diagonal cut rail brackets
Rail connectors
Examples of Application (2)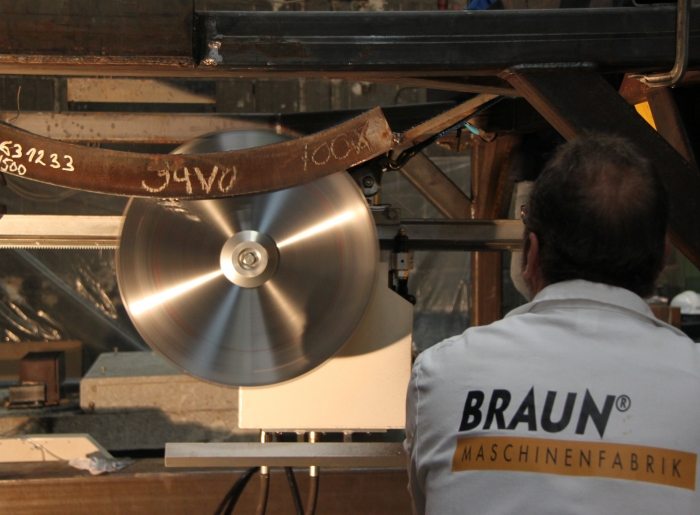 Cold Cutting System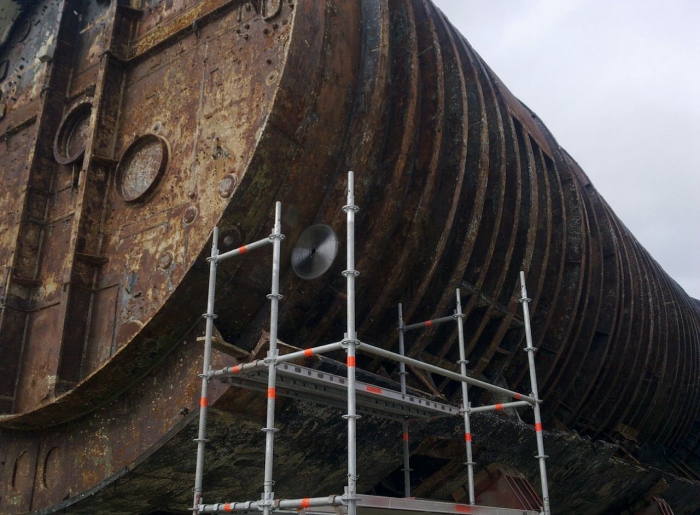 Murmansk, RU