Plunge Cut Saws
This is another solution for cutting foundations at deep depths and for cuts where is not possible to cut across for structural reasons. Everything that has been solved with stitch drilling or via wire saws can be done in a cost-efficient manner using this saw.
Cutting depths of up to 10 meters with a width of 1200 mm are possible without moving the plunge cut saws. The only precondition is a drill hole with a Ø 200 mm diameter which complies with the cutting depth. These saws can be deployed underwater without any problem.
Plunge Cut Saws
Cutting depths of up to 10 m are no problem for the BRAUN plunge cut saws. Built onto the drill rig, the plunge cut saws offer two different hydraulic drives.
Cuttings widths of up to 1200 mm are possible without any adjustments. A specially developed flange makes flush cuts possible during a plunge.
Intelligent accessories, such as the rail guide, extend the area of application up to the serial drill rig or make it possible to quickly cut a foundation.
Do you have questions about our product or want to place an order?
Contact us - our competent staff will be pleased to advise you!
Technical Data
| | |
| --- | --- |
| drive | hydraulic |
| drive power | up to 26 kW |
| maximal operating pressure | 300 bar |
| maximal saw blade diameter | 1200 mm |
| maximal cutting depth | 10 m |
Accessories
Drill motor recording
Drill spindle storage
Extension of the drill spindle storage
Extension posts for various cutting depths
Diamond-studded flush flange
Screen protection for up to Ø 1200 mm
Feed slides and rails for series cuts
Electric feed drive
BRAUN hydraulic unit
Hose package
Application Images (1)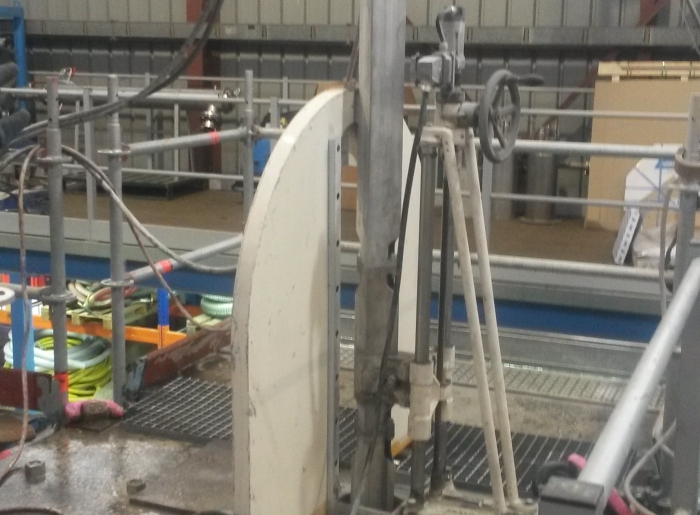 , FR